EyouAgro has a full Netting Fastener solution, our products cover bird netting clips, shade netting clips, hail netting clips, and so on.
You will get the best solution at EyouAgro, No matter how many quantities.
In Stock and Fast Delivery
Shade Cloth Clips are specially designed to hold the fabric of shade cloth in place on your frames. They provide a wide range of adjustments, allowing you to position the fabric just right and prevent it from billowing out in the wind.
EyouAgro is a leading Shade Cloth Clips manufacturer in China.
We can produce more than 5 Million  Netting Clips and Fasteners every year and deliver them worldwide. 
We are in stock for fast delivery and welcome custom orders.
Continuous Technological Improvement
Excellent Competence, OEM/ODM Available
Non-toxic Material, in Compliance with Food
ISO Certification,  100% Quality Warranty 
Bulk Production, In-Stock & Global Shipping
Need any Customized Add-on Service for Your
Shade Cloth Clips
?
Shade Clips to Fasten & Hang Your Fabric
In Stock & Ready to Ship
Global Shipping, Delivery within 7 days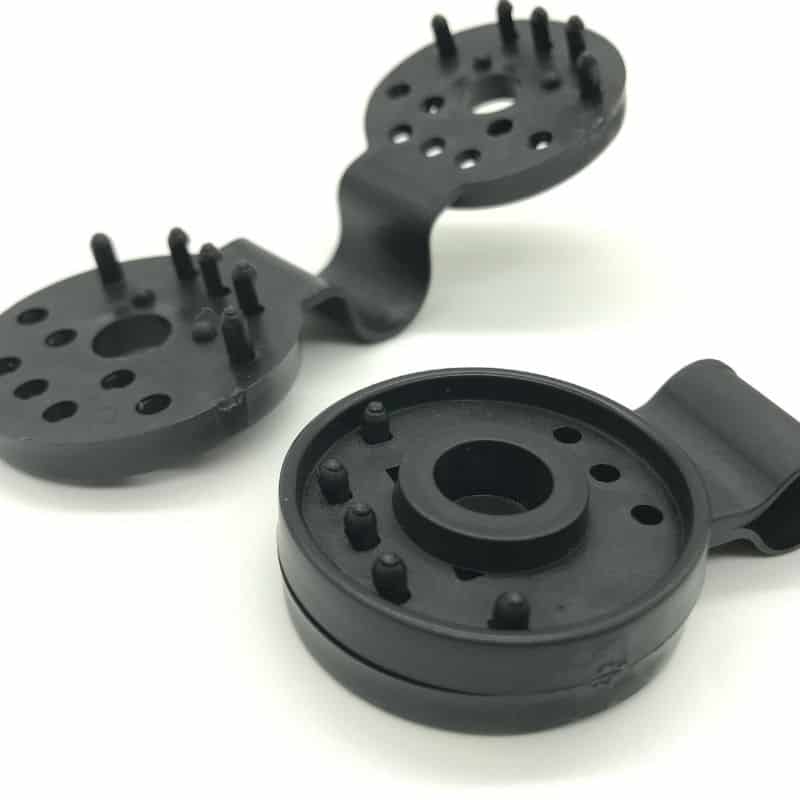 Round sharp Shade Cloth Clip is a popular design. It is a low-cost option but durable. Allow 10mm wire to get through it. 
100 pcs/pack · 2000pcs/ctn
Butterfly Shade Cloth Clip is the most popular for fastening Shade Fabric. Cost-Effective. 5years Warranty.
100 pcs/pack · 2000pcs/ctn
Diamond Sharp Shade Clip is a heavy-duty innovative design. Two Strong pins are ideal for reinforcing selvage.
100 pcs/pack · 2000pcs/ctn
Split Shade Cloth Clip is ideal for Shade Netting, Hail Netting, Bee Netting. It is a special and innovative design.
50 pcs/pack · 1000pcs/ctn
| | | | | | | | | |
| --- | --- | --- | --- | --- | --- | --- | --- | --- |
| Reference | Weight [g/pcs] | Pongs [No.] | Colour | Dim. [mm] | Allow Max. Wire  [mm] | Package | Ideal for | UV    Warranty                  |
| Round Clip | 7.5 | 5 | Black  | 38×58 | 10mm | 100pcs/bag, 2000pcs/ctn | Shade Net / Hail Net / Bird Net | 8 Year |
| Butterfly Clip | 4.5 | 2 | Black / Green | 30×38 | 7mm | 100pcs/bag, 2000pcs/ctn | Shade Cloth | 8 Year |
| Diamond Clip | 6.5 | 2 | Black  | 40×47 | 6mm | 100pcs/bag, 2000pcs/ctn | Shade Cloth,Frost Cover | 8 Year |
| Split Clip | 12 | 5 | Black  | 41×67 | 16mm | 50pcs/bag, 1000pcs/ctn | Shade Net / Hail Net / Bird Net | 8 Year |
Why More Than 250+ Clients Over the World Love Work With Us?
What Our Clients Are Saying About Us
I was able to keep the fabric taught over my garden by securing it with tensioning hooks and bungee cords. My plants survived the hail storm with little or no damage. I would highly recommend them to anyone needing to protect their vegetable gardens, flower beds or trees.
I was very impressed with the quality and ease of use. They make hanging the fabric a much easier process. The clips are strong and well made. You can hang a lot of weight with these clips and they are not expensive. I will use these again in the future and recommend this product to anyone.
Ready to streamline your prep and Agrotextile project from China? Write us today and our product experts are ready to help.
You can contact us by the contact form below or write or call us today!
Send us a message if you have any questions or request a quote. We will be back to you ASAP!
27-913, Lane 1289,
East Park Road,
Qingpu, Shanghai,
201700,China