It is a cost-effective and straightforward solution for deterring birds from strawberries and blueberries
Commercial Strawberry Bird Netting
The BIRD-CONTROL Netting Solution For High-Yield Orchard!
EyouAgro Bird Netting an ideal mesh for the maximum protection of strawberries, blueberries, and other fruit plants. It is lightweight and extra thick for the full coverage of fruit trees.
Withstand the effects of bad weather and the sun.
Highly flexible, and can cut to any size.
Prevents fruit from chemical reactions.
Increases the production yield and overall profit to your business.
Table Of Contents For This Page
To make sure you can find the information you want quickly,
we have prepared this content directory that will jump to the corresponding location when you click on it.
General
Application
For Bird Netting
Strawberry Bird Netting has the following wide range of applications , Inquiry us for more solution.
General
Hot Selling
Products
Blueberry Netting to Protect Your Blueberry Orchard
Find the rights Blueberry Netting below for your greenhouse; All of our products are provided with up to 5 years warranty.
Lightweight Bird Netting is one single-use design. It is a low-cost option but non-durable. Allow light and air to get trees. 
20g/m2 · 20x20mm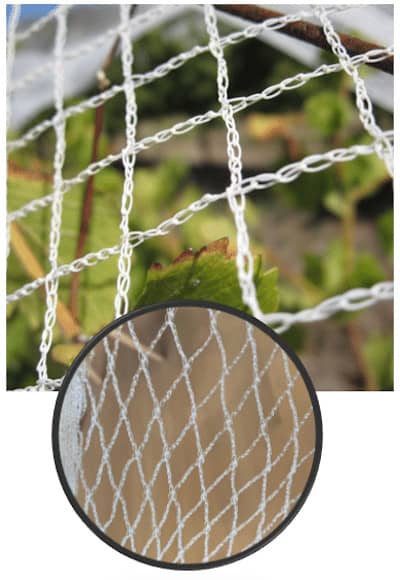 Fruit Tree Bird Netting is the most popular for bird protection. Cost-Effective. 5years Warranty.
Special strong selvage. 
35g/m2 · 15x15mm
Multipurpose Bird Netting is ideal for bird protection, hail protection, Wasp protection. It is a special and innovative design.
45g/m2 · 10x10mm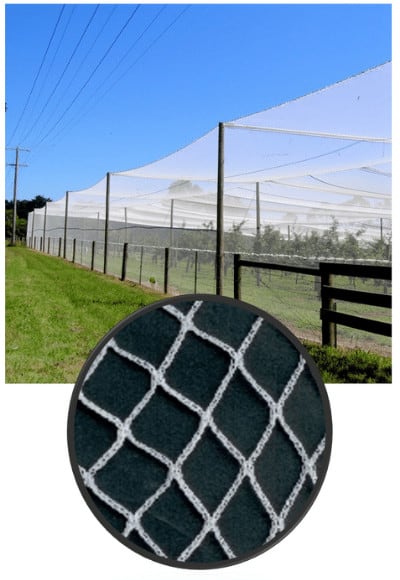 Canopy Bird Netting is a Heavy duty innovative design. Strong Twist strands mesh, ideal for resisting the big birds, like parrots
60g/m2 · 15x15mm
| | | | | | | | |
| --- | --- | --- | --- | --- | --- | --- | --- |
| Product No. | Mesh Size [mm] | Weight [g/m2] | Shade Value |  Width [m] | Windbreak  | UV Warranty | Ideal for  |
| BNT-2020 | 20x20mm | 20 | 10% |  4 -8 -12 -16 – 24 | 21% | 3 years | Light Weight | One single use |
| BNT-1535 | 15x15mm | 35 | 23% |  4 -8 -10 -12 -18 | 24% | 5 years | Cost-Effective  | Fruit tree bird protection |
| BNT-1045 | 10x10mm | 45 | 28% |  4 -8 -10 -12 -18 | 40% | 5 years | Multipurpose | Bird and Hail Protection |
| BNT-1560 | 15x15mm | 60 | 24% |  4 -8 -10 -12 -18 | 25% | 8 years | Heavy Duty, Strong | Popular for canopy |
EyouAgro is a Strawberry Netting Manufacturer in China.
We can produce Bird Netting, Insect Netting, Hail Netting for your Orchard.
No matter if you are looking for a wholesale supplier or if you need a custom-made bird netting , we can all help.
Send inquiry to get an instant quote now!
More Netting Fasteners to Support Your Orchards
With the help of unique Plastic Accessories;
The Netting could be easily installed, fastened, and collected.
Try this netting calculator to get an approximate purchase requirements and send an enquiry to me
Our Netting Calculator will give you a custom agricultural netting quantity based on the Length & Width & Row of your orchard or vineyard netting project.
I purchased Bird Netting and Hail Netting from EyouAgro so many times, it is very fast shipping, good and accurate product, got them fast and as usual very good condition, all work great, all is great and love these goods. Obviously this is a five star of quality suppliers, we will certainly buy again EyouAgro products, and I wish you the business is thriving!
We are Italy professional raschel netting manufacturer. Few days ago I did an accelerated aging test on plant where I mounted your nettings. The test was very positive and products had worked very well. It is very happy to find EyouAgro company, they give us a very good reputation in our place, and let our customers to enjoy the cheap price with very high quality.
My name is Ms. Svetlana Gogu from Chilean Company. My company mainly operates on Agro Covers. Eyouagro with good quality, fine workmanship and timely reply, and important, cooperate with the Eyouagro without trouble, the sales person always can understand my emails meaning. This feeling makes me good, and comfortable. Thanks.
We received all set of documents a few minutes ago, everything is going smoothly here and hopeful we can have the goods soon at our warehouse. Your service is fantastic as I just place the order on January and the goods arrived so quickly, and you have fixed everything for me!
I like buying from Chinese company like yours.
A Brief
Self-Nomination​,
Why Choose EyouAgro?
Founded in 1996, EyouAgro uses Knitted and Woven technology to design, develop and manufacture Agriculture Protection Textiles.
EyouAgro offers clients a wide choice of standard and customized Polymer Netting for their farm or orchard needs.
Sstrawberry Bird Netting Supplier in China
Keeping the plants protected from adverse weather conditions!
EyouAgro has a significant Bird Control Netting manufacturing capability.
Certified by ISO9001, REACH, Rohs, SGS certification.
Automated Raschel production line, create over 10,000sqm per day.
Manufacture directly, large scale production and Well trained workers.
Whether you need strawberry bird netting or need to custom any netting products.
EyouAgro always satisfies your needs.
What makes strawberry bird netting rare?
Netting provides various applications and functions. Therefore, they may have different types, materials, and sizes according to the area and applications.
Strawberry bird netting is different from another netting as it manufactures to perform particular functions for strawberries.
It designs by keeping in mind the needs of strawberries. Therefore, its size and material will be suitable for your strawberries.
How long strawberry bird netting lasts, and can it reuse?
You can install it temporarily or fix it for long-term use. You can select the correct type of netting. For long-term use, your net should be more durable and thick than average nets. Net for temporary use is easy to install and lightweight.
Can I install strawberry netting myself?
You can install it manually by following the guidelines and instructions provided by the strawberry netting manufacturing company.
Make sure your net should not be too loose or too tight. You can also contact any netting professional for the proper installation of your strawberry netting.
What factors should I consider while using strawberry bird netting?
Some factors you should consider are as following:
You should cover fruit trees completely. There should be no space for birds to get underneath the strawberry netting.
Your net should be tight without any looseness; otherwise, birds will stick in the loose net.
Your net should adequately install, and other animals like squirrels, deer, and snakes can't damage your crop.
Make sure it provides complete coverage to your plants and crops.
What types of pest birds my strawberry netting can control?
Strawberry bird netting is effective for deterring various types of birds and pest mammals. It can prove effective for falcons, owls, crows, bats, rats, flying foxes and also prevents deer and rabbits.
Why repellent spray and scarecrow not enough for protection?
Bird attack is not a new problem; growers have to face it for centuries. Many methods and tricks have been using for solving this problem. Unfortunately, these methods are temporary and can't provide maximum protection.
You can use different tricks for keeping out birds, but EyouAgro strawberry bird netting has proved the most effective and safe method for this purpose.
How can birds damage my crop?
Birds love to eat fruit, and they are not easy to fool by applying old and simple tricks. The food cutting and eating by birds make a significant loss.
They attack fruit in the ripening stage and damage it badly. Overall, loss of bird damage is impossible to ignore, so the use of the net is essential in this case.
Why is it necessary to install strawberry bird netting?
It is necessary to install strawberry netting. Otherwise, you can lose a large number of your fruit crops. Birds can damage and eat your strawberries before you collect them.
You should install strawberry netting for protection from birds.
More
Related
Bird Netting Supplies
The Smart Way To Protect Your Orchard from Adverse Weather.
Eyouagro BlueBerry Netting is a great way to protect your berry bushes from birds, deer, and other wildlife. It's much more cost-efficient than expensive fences with versatile netting features and advantages.
Preventing animals from eating all of your produce before it has reached maturity
Keeping unwanted visitors off of your property
Please help keep your bery bushes healthy by keeping out pests that might otherwise damage them.
Ensuring that only the people who should be picking produce have access to the plants.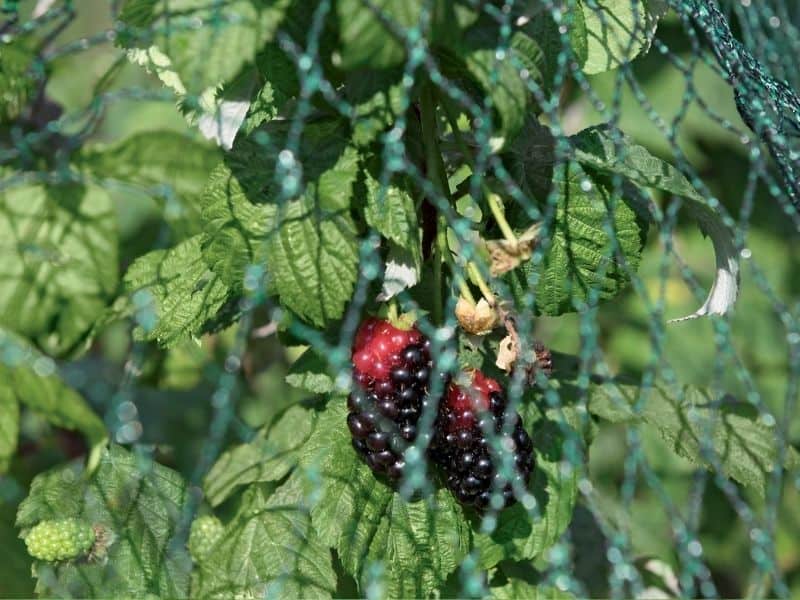 EyouAgro Raspberry Netting is produced using polypropylene – an environmentally friendly material that is suitable for horticultural farming. Raspberry netting provides a protective shield by keeping the ripening fruit out of reach from hungry birds, pests, and insects.
Durable and lightweight – made from a lightweight and highly durable material
Environmentally friendly – Polypropylene will not contaminate your fruit
Rot-free and UV-friendly raspberry tree protection netting – The material is it rot-free
Longevity – An impressive useful life of 5-8 years
Frustration-free installation – easy to install
Commercial cherry tree growers will devote their time and resource to produce high-quality fruits. By the time cherry fruits have started ripening time, problems with wildlife are already there. The fine-looking fruits are attacked by birds and other wildlife. Here comes Cherry tree netting as a savor to protect your orchard and save you from losing your investment. This is a material created to protect cherry orchards from threats like birds. Some of its features are listed below.
Protection from birds,
Ultra-violet light protection,
Easy to install and remove.
Strawberry Bird Netting: The Comprehensive Guide (2021)
To get a bountiful harvest from your strawberry tress is no easy task. There are various factors you have to consider to get a successful harvest.
One central aspect that plays an important role is to keep birds and wildlife away from your strawberries.
Many methods have been using to protect birds, like colourful ribbons, old CDs, scarecrows, and cassette tapes. However, these methods are easy to acquire and cost-effective but do not provide complete protection from pest birds.
Strawberry bird netting is the best solution for pest bird control and provides complete protection to your strawberries.
What is Strawberry Bird Netting?
It is an ideal mesh for the maximum protection of strawberries, blueberries, and other fruit plants.
It is light weighted and extra thick for the full coverage of fruit trees. Crop netting is sturdy and durable and can withstand the effects of all severe weather.
The use of strawberry netting can save your fruits and plants from pests, birds, and other intruders.
It designs with durable polypropylene, UV, and rot-resistant material.
What Are The Different Types of Strawberry Netting?
There are various types of netting available for your fruit tree and plants. You can use it according to your requirements that will be better for your crops and fruits.
Some types of netting for fruit and garden are:
Bird netting
Vineyard orchard bird netting
Shade cloth/ netting
Insect proof netting
Fruit tree bird netting
Windbreak netting
What Are The Important Applications of Strawberry Bird Netting?
Strawberry bird netting provides you protection from birds, and you can use it for various applications.
You can use it as a fence screen. You can use strawberry netting for blocking birds and other wild animals and provide you with excellent protection.
The UV coat makes it more durable and robust. It also provides bird protection to your tomato and blueberries.
Strawberry netting also provides support for big animals and birds.
It can use as garden and pond netting. It is lightweight and allows air and light to transmit, and is available in various colours.
Strawberry netting is high-grade and heavy-duty.
You can eliminate your birds' problems with strawberry netting that doesn't harm birds and humans.
What Are The Benefits of Strawberry Bird Netting?
You can get unlimited benefits from installing strawberry bird netting.
It is reusable and doesn't tangle and stick on branches and leaves.
You can enjoy the fruit of your hard work and labour.
It doesn't interfere in the growth of plants and crops, and without harming small animals and birds, protect your plants.
It manufactures with several strands knitted together for maximum blockage.
The company also provides you with all essential accessories for fixing and installation of netting.
You get all the essential accessories for fixing and installation of crop bird netting.
Where Can You Use Strawberry Bird Netting?
Strawberry netting has many advantages, and you can use it for various purposes. It is an effective deterrent and keeps pest birds and wild animals away from your strawberries, berries, plants, and vegetables.
It can fix on ponds or buildings to protect them from frost or hail. It can also use for grape netting and blueberry netting.
What Are The Installation Tips For Strawberry Bird Netting?
Proper fixing of strawberry netting is important for keeping out birds from your strawberries. Some tips you should follow for the installation are:
Do:
If you don't know about netting size and material, it should be better to search for it. Then, compare the price and quality of different available nets and choose according to your budget and requirements.
You should leave some space to checking the crops. Your net should be as high you can harvest underneath it. Monitoring and walking underneath strawberry netting should be accessible.
Netting manufacturing companies design and use materials according to various applications. Netting may use for the long term and the short time. The long-term nets manufacture with more thick and durable material to withstand the weather changes. So choose different types of the net for various applications.
Manage proper fixing and tightness in the net; otherwise, birds and bees can entangle with your net.
 Don't:
Each type of net has different properties.so don't choose the same type for commercial and domestic use.
You should check out the size and quality of the net before purchasing, and it should be according to your requirements. The extra length will cost you more.
Don't choose without checking the quality of netting. A well-established net manufacturing company can provide you with high standards of net quality.
You can use strawberry netting according to the size of the birds you want to control. Don't choose the same size, weight, and mesh material for all pest birds.
You should install strawberry bird netting on a clear and less windy day. Installation of the net in bad weather and windy days can become more complicated and create problems for you.
Netting requires proper maintenance and upgrading over time. Don't fix it permanently, and it should remove when you have to maintain it.
Don't install netting with wrinkles and holes. It can give access to birds and animals to enter and damage your fruit and vegetables.
What Is The Manufacturing Material of Strawberry Netting?
It manufactures high-density polyethene or polypropylene material to withstand strong winds and maximum protection. Most strawberry netting has a UV stabiliser for its protection from climate change and harsh sunlight.
Material for strawberry netting is of high standards as the net remains all the year in the open air and has to withstand the hot sun rays and extreme climate changes.
Commercial use netting has UV resistant and rots free material due to its use in harsh weather. The holes of netting manufacture and design by keeping in view the targeting birds you need control.
A large hole in crop netting means it will be less visible and more complex. A general formula for how to select the correct hole size for crop netting is as following:
| | |
| --- | --- |
| Targeting birds | Holes requirements |
| Pigeons | 50mm |
| Starlings | 28mm |
| Seagulls | 75mm |
| Sparrows | 19mm |
If your targeting bird species is more than one, you should choose small hole size crop netting for your work. It will prove more effective for you to control and block the pest birds.
Why Is It Important to Consider The Size of Strawberry Netting?
Correct mesh size makes a big difference in the overall cost and effectiveness of netting. Strawberry netting comes in open mesh size and material, and you can use it according to your budget and requirements.
Small mesh sizes can help to deter a wide range of pest birds. Large size net has large holes, and it will be less visible and more susceptible to wind.
Conclusion
EyouAgro crop netting is a simple and best solution to cover crops and can use for commercial, industrial and domestic use. It lasts for many years and design with solid and durable UV-resistant material. It is none to less than any other high costly deterrents available in the market. You can contact us for any assistance and guidelines.
Hey, I'm Kevin Lyu, the founder of Eyouagro.com. Family-run business.
An expert of agriculture protection textile specialist .
In the past 24 years, we have helped 55 countries and 150+ Clients like farms, orchards , vineyards to protect their plants. The purpose of this article is to share with the knowledge related to agriculture growing protection for making the plant healthier and stronger.
EYOUAGRO Repsects Quality Standards